Click here to see the amazing list of Replanted Conference 2022 Speakers
Registration: Coming SOON…..
THIS IS FOR A SIMULCAST AUDIENCE IN THE SF BAY AREA! Details are still getting finalized for our host church, but we wanted to ask you to save the date and we'll let you know when you can register!
Replanted hosts this conference with people attending in-person in Naperville, Illinois and we're one of the web simulcast partners, reminding us we're part of something bigger. Interactive content all throughout the weekend will invite our simulcast site to connect with our live location. Participate in NO WAY giveaways, pamper opportunities, interaction with the in-person audience, and enjoyment of other surprises.
Location: Church Host TBD in Santa Clara county 
Description: Join other foster, adoptive, and kinship parents and professionals Friday, October 14, 2022 AND Saturday, October 15, 2022 in person for inspiration, encouragement, and opportunities to refresh and get pampered. The adoption, foster care, and relative caregiver journey can be a difficult and lonely journey. Get refreshed and pampered! Take a break from caring for your children 24/7! We aim to have a childcare drop off location off site for this KID FREE EVENT so you can truly GET A BREAK! 
Because no childcare is provided onsite, your children won't be down the hall and you get to fully immerse in the conference. Ask support friends, relatives, babysitters or your favorite people for respite help or wait to hear if we can provide an off site childcare option.  Feeling stuck finding childcare? Please reach out for assistance from Help One Child to make this conference your reality.  We'd love to help you find a solution so you can get refreshed at REPLANTED! 
In his book, Love Does, Bob Goff talks about how God's love for us is fun, silly at times, and crazy! He called it "whimsy." At Replanted we call it "No Way!" because that's what our families yell when they catch one of our beach balls.
These gifts express God's extravagant love to our families and you can be part of it.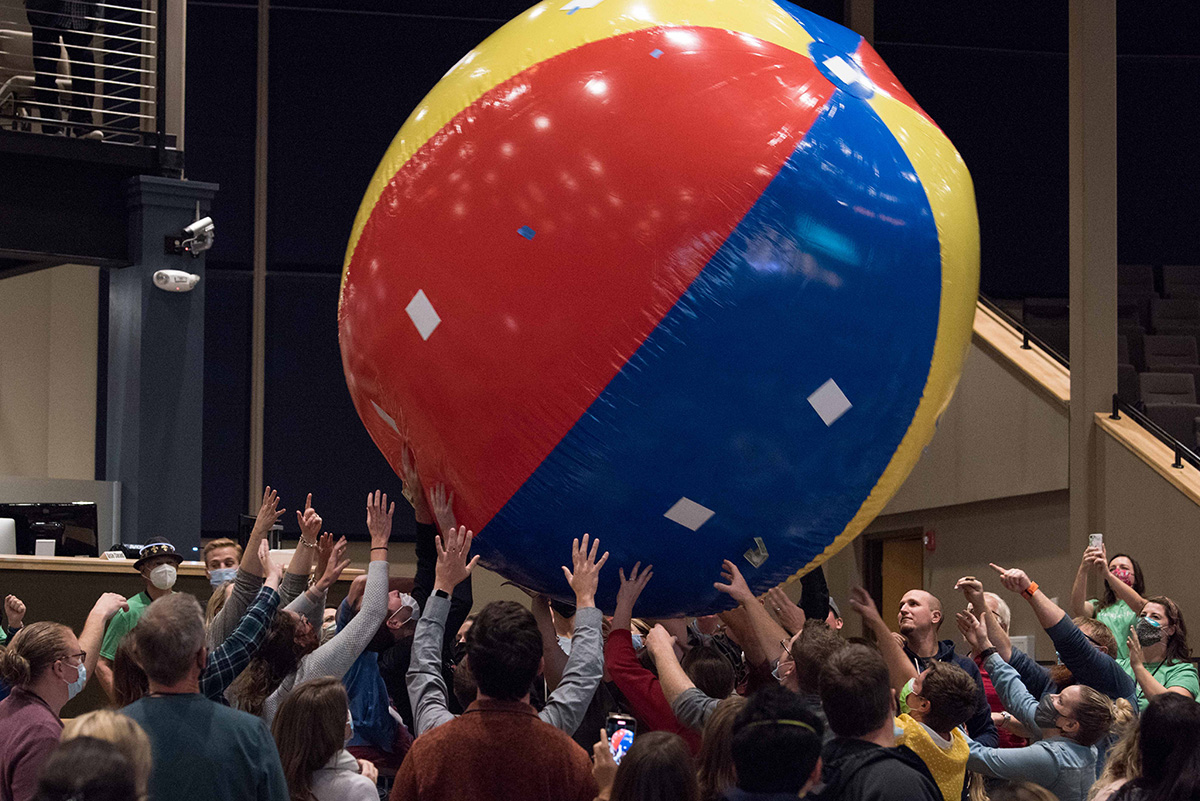 Overnight Getaway: You can even book a hotel staycation to get away overnight. We know this conference will be a blessing to all attending, so don't miss this opportunity to refresh and renew away from your children!  Details about hotel discounts will be sent out after you register! 
Registration Fee: 2022 Cost TBD (2021 Cost: $49 per registrant with a $10 off early bird special until 9/15.)
Schedule for Simulcast Gatherings
FRIDAY, OCTOBER 14
●  General Session: 9:30 – 11:15am
●  Featured Breakout: 11:30am – 12:30pm
●  Lunch: 12:30 – 1:30pm
●  Featured Breakout: 1:30 – 2:30pm
●  Featured Breakout: 2:45 – 3:45pm
●  General Session: 4:00 – 5:30pm
SATURDAY, OCTOBER 15
●  General Session: 9:00 – 10:15am
●  Featured Breakout: 10:30 – 11:30am
●  Lunch & Connect Groups: 11:30am – 12:30pm
●  General Session: 12:30 – 2:00pm